Sustainability
The Mirvac brand is synonymous with quality projects and landmark Australian sites. We strive for sustainability excellence in all our operations.
Sustainable design and Mirvac quality
Every Mirvac home reflects our pledge to deliver projects with exceptional environmental and social performance. Our commitment to delivering world-class projects is driven by our organisation's sustainability strategy: This Changes Everything.
The pillars of this strategy: Re-Imagining Resources; Shaping the Future of Place; Smarter Thinking; and Enriching Communities, guide our actions and help ensure our projects deliver tangible benefits.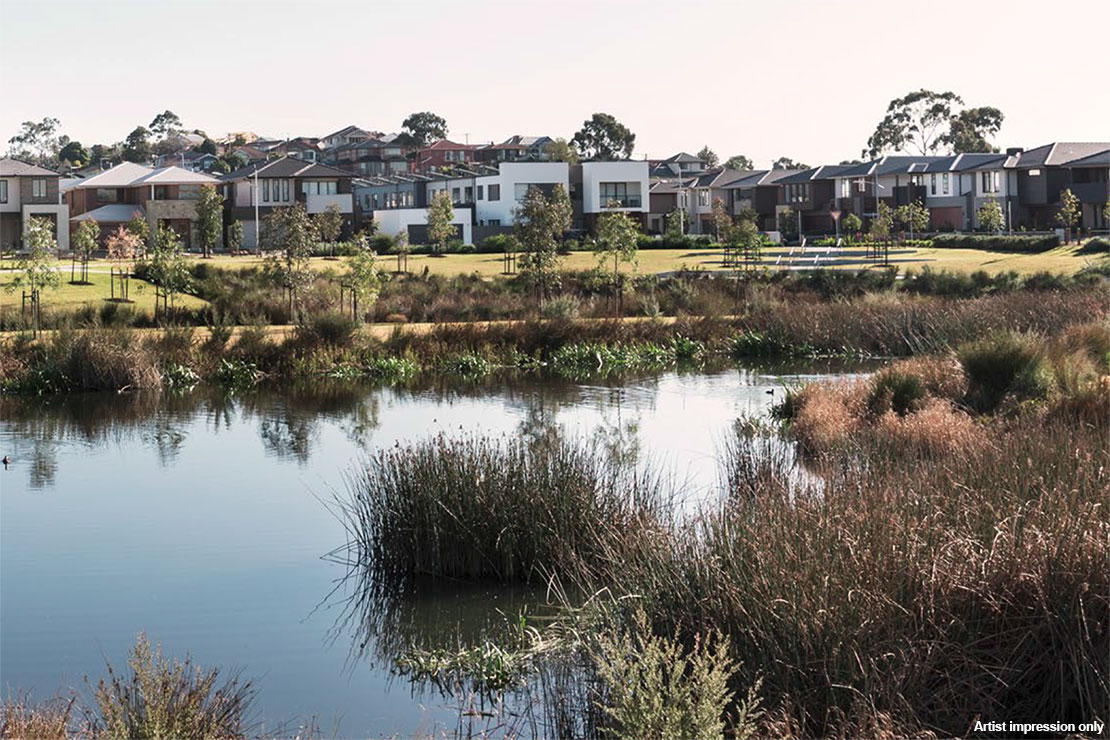 A sustainable lifestyle awaits at The Finale
Sustainability is built into the design of The Finale. From the community's walkability to its water management, and from its accessible fitness facilities to considered home designs, The Finale demonstrates Mirvac's commitment to creating healthy, connected and happy communities.
The Finale's clean and green lifestyle
Every Finale home at Waverley Park achieves a minimum 6-star energy rating. The homes' passive design elements, cross-ventilation and superior insulation deliver exceptional thermal performance.
Homes are designed to be cooler in summer and warmer in winter, reducing energy use – and energy costs*. LED lighting, solar hot water and energy-efficient appliances will deliver further savings*.
An abundance of natural light and fresh air offers proven health and wellbeing benefits, and you can breathe easier knowing your Finale home will use paints and joinery with low or zero VOC's and formaldehyde.
Future-proofed for solar and battery power
All Finale homes have been future proofed for solar PV and battery installation Conduits between the roof and garage allow for easy future installation of a solar PV and battery system (no drilling required) and minimises the risk of visible cables.
Lakes and wetlands add more than beauty
The waterways at Waverley Park offer serene outlooks and social opportunities for all the community – and they'll also contribute in other ways. Waverley Park's interconnected wetlands and lakes will treat stormwater, support ecological diversity and enhance the amenity of the landscape.
Mirvac's water-sensitive urban design approach creates healthy waterways requiring minimal maintenance. Over time, Waverley Park's new wetlands and lakes will become self-sustaining ecological and biological systems, supporting a huge variety of fauna and flora and requiring minimal maintenance.